The situation for LGBTq people in Uganda is critical
Posted by John, April 27th, 2014 - under Geho Uganda, GLBT, Homophobia, Queer, Uganda.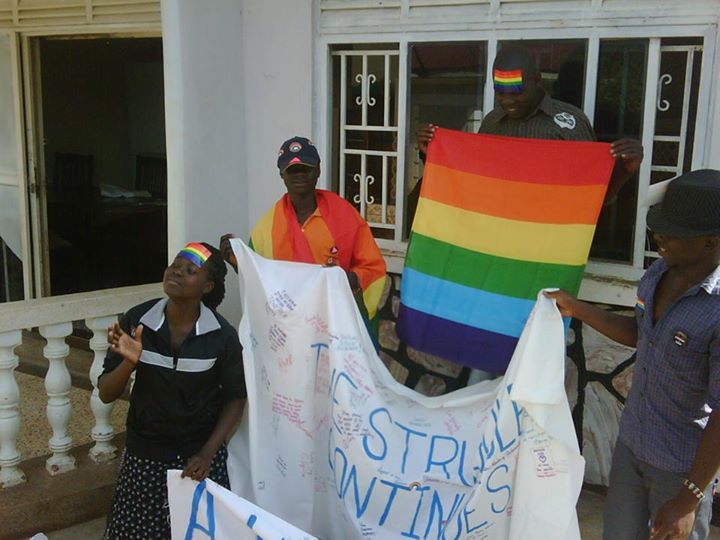 The situation for LGBTq people in Uganda is critical: they can be subjected to discrimination, harassment, blackmail, eviction, physical attacks and even, in some cases, murder.
Uganda already has some of the harshest anti-gay laws in the world, and the passage of the "Anti-Homosexuality Bill" in Parliament on 20 December 2013 has given a green light to hatred and homophobia, proposing a life sentence for "aggravated homosexuality" and criminalising people even for "promoting homosexuality".

The Gender-Equality and Health Organisation (GEHO) Uganda exists to provide desperately-needed medical, legal and psychological support for the LGBTq community of Jinja, Eastern Uganda.
For their safe-houses, their legal costs, and the medical counselling they offer, they are almost entirely reliant on donations. They are a community-based organisation which provides a genuine, grassroots lifeline for LGBTq people, including a dedicated suicide prevention programme. 
If you want to take a step right now to support LGBTq rights and LGBTq lives where they are most at threat – please donate now!
Advertisement
Comments