Vale Faith Bandler
Posted by John, February 18th, 2015 - under Uncategorised.
Tags: Aborigines and Torres Strait Islanders, Activism, Faith Bandler
Great Aboriginal rights activist Faith Bandler has died.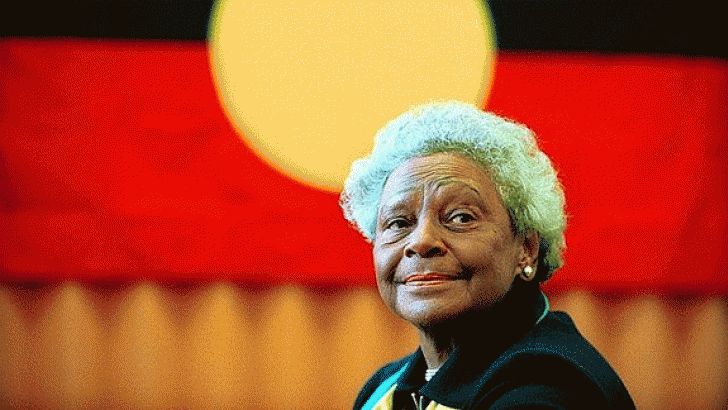 Here are two snippets from a farewell in Red Flag by Cathy Lewis.
Faith Bandler was a member of the Communist Party, the Union of Australian Women, the Aborigines Progressive Association, the Australian Aborigines League and co-founder of the Australian Aboriginal Fellowship. Her activism in the immediate post-war years coincided with a generalised upsurge in working class activity.
…..
The final word belongs to Faith: "I'm a great believer in the power of people and I think, you know I'm a street woman, I believe we should make good use of our streets. They are not just there for motorcars, they're there for us to get out and express our feelings of how we feel, particularly about war, about peace, the manufacturing of arms, the banning of the manufacturing of arms and so on. And so my faith is in people and I can't say anything else other than that. It always has been and it always will be."
Vale Faith Bandler.
To read the whole article click here.
Advertisement
Comments
Write a comment