Instead of screwing the less well off, why not tax the rich instead?
Posted by John, May 30th, 2016 - under Independent Australia, Tax, Tax the rich.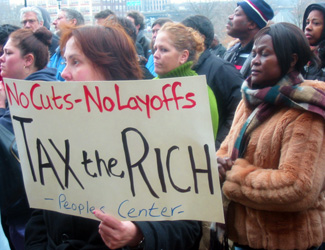 In Independent Australia I examine Labor's social welfare policies and find they are edging closer to those of the Coalition rather than a progressive workers' party.
I start off by saying:
I HAD BEEN wondering if Labor (ALP) were going to be Hillary Clinton or Bernie Sanders in our election.
As the ALP has begun announcing policies to cut social welfare, the answer is becoming clearer. They are just another party of neoliberalism and budget deficit fetishism. They are Hillary, not Bernie.
To read the whole article click here to Independent Australia. Why not tax the rich instead of screwing the less well off?
Advertisement
Write a comment