A racist Labor Party ad for a racist Labor Party policy
Posted by John, May 8th, 2017 - under Jobs, Labor Party, Racism.

Here is a still from Labor's 'Aussie jobs' ad.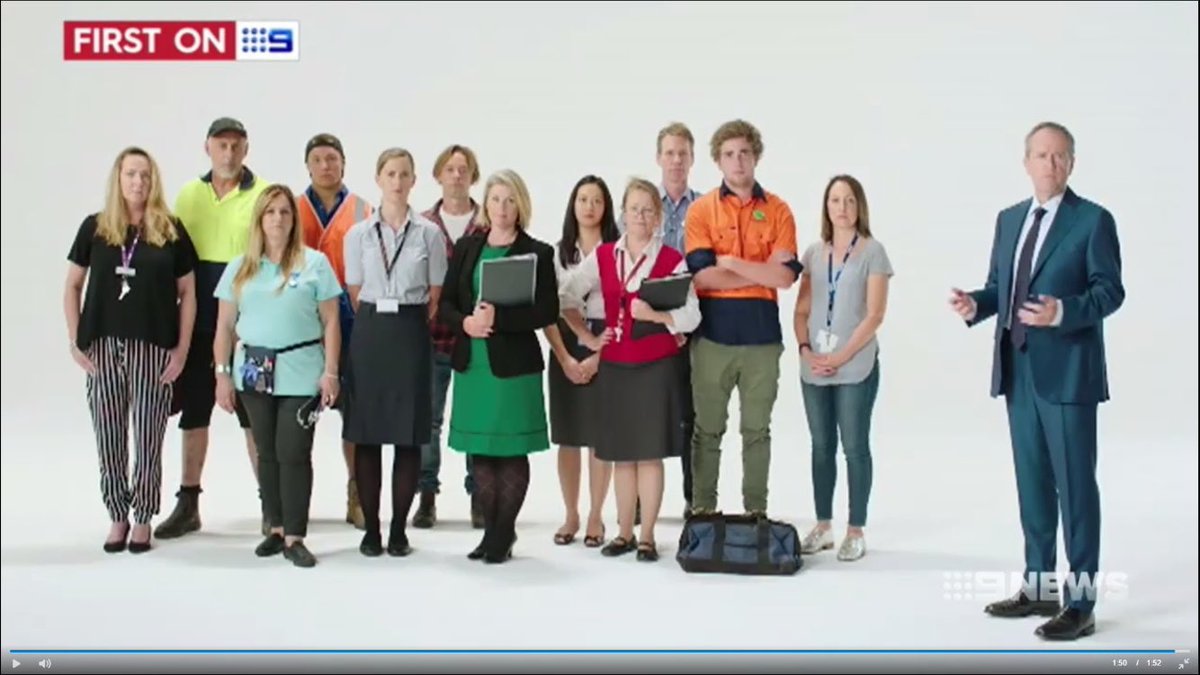 Notice anything about it? There is a homogeneity to the ad. And yes, I know one of the people in it appears to be of Asian heritage. So what?  She looks like the token non-white you have when you want to give a whites only impression.
Why not a Sudanese refugee, an Indian doctor, an Aboriginal ranger and an obviously Muslim person, perhaps a woman in a hijab? Because such images would alienate the very audience the ad was aimed at, those voters who believe the racist logic underpinning Labor's Aussie jobs campaign.
What better way to resurrect what was for a long long time the proud policy of the ALP – a white Australia with a white workforce? Today it is the policy that dare not speak its name, and a policy that cannot in Australia now actually be implemented. The needs of capital are such that it has to import workers of all colours into Australia and there can be no turning that around.
There can however be political dog whistles like Labor's ad or the more open racism of their competitor in the bush, One Nation.
Apologists for Labor have been saying it was all a big mistake. Yeah, a big mistake, aimed deliberately at One Nation voters in Queensland. The ALP would have done its research and known how to structure the ad for its target audience. This ad is part of a deliberate strategy to appeal to One Nation voters in regional and rural Australia using images of what these voters imagine Australia to be or what they want it to be.
Of course in the working class areas of Sydney and Melbourne and other big cities, the ad bears no relation whatsoever to the actual makeup of the workforce.
The backlash has been swift. Labor Party hack and fake leftist Anthony Albanese condemned the ad, calling it a shocker. Only then did Bill Shorten order it be canned. Shorten claimed he had nothing to do with it. Yeah, an ad which he is in, and which his office approved for airing in Queensland.
This is part of Labor's well worked out Trump strategy. The Liberal Party has disguised racism in its turn to 'Australian' values; the Labor Party has disguised racism in its lies about Australian jobs.
The problem will not be solved by putting people of colour into the ad. The ad perfectly reflects the racism at the heart of Labor's 'Employ Australians first' campaign.
Here is another snippet from the ad. It is no accident that the Australians Labor wants to employ are white.  It wants to appeal to that section of voters who pine for the return of a white Australia. It is trying to win over One Nation voters and Labor voters tempted by their rhetoric.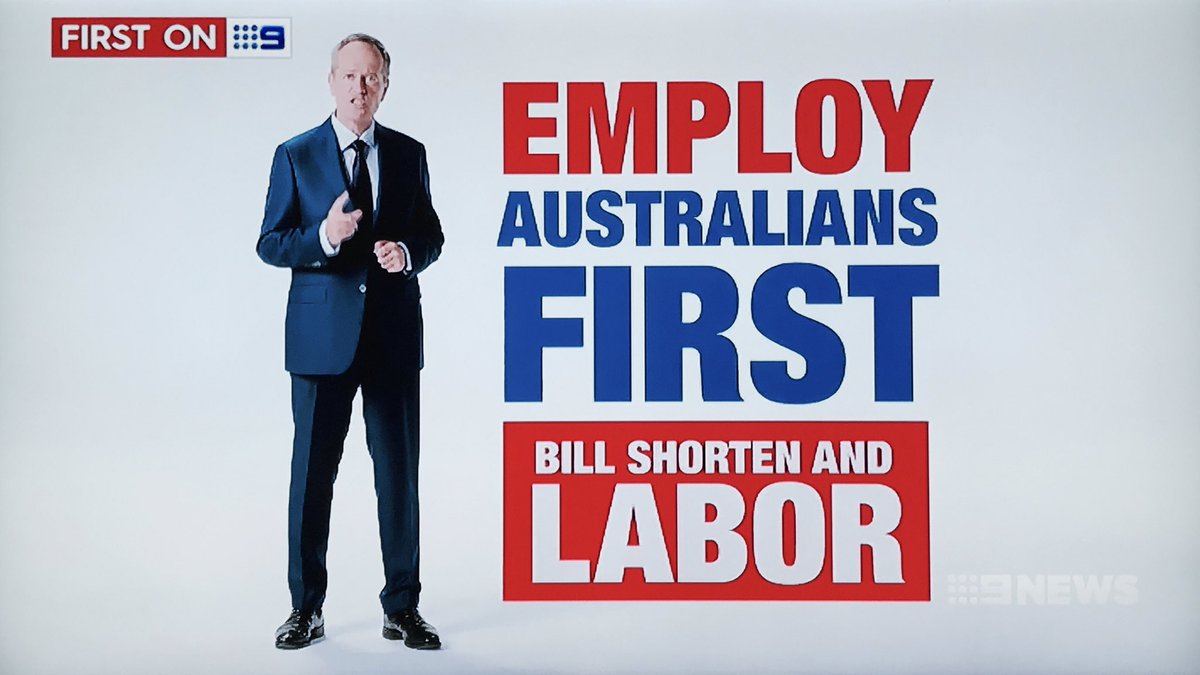 This seems to capture Labor's dog whistle.
Here is a doctored version of Labor's ad which captures its spirit.
Migrants are not our enemy. They do not take jobs. The bosses and their system create unemployment.
Sign this statement to help re-orient the labour movement to solidarity, not scapegoating.
Advertisement
Write a comment