Amanda Vanstone: more expensive whines
Posted by John, October 14th, 2014 - under Poor, Rich, The rich, Trickle down.
Tags: Amanda Vanstone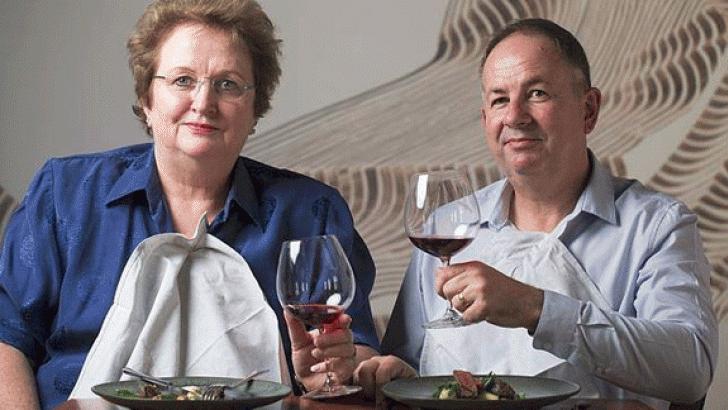 Wake up Australia. Life is tough at the top – but top sorts aren't being paid their due, writes Ben Hillier, tongue firmly in cheek, in Red Flag. The rich need a champion, not ever more detractors stoking class envy and making the nation uncomfortable.
That's why Fairfax Media pays Amanda Vanstone, the former Liberal government cabinet minister, to initiate conversations about the big issues facing the country. "How often have you been told that the gap between rich and poor is growing, and directly or indirectly invited to believe that something is therefore radically wrong?" she asks in a comment piece recently. "Have you, like me, heard the stereotyping of the sons and daughters of wealthier people as 'the cream' – as in, rich and thick?"
Too right we have. And it's the dairy industry and rural jobs in the end that suffer from such damaging metaphors. No question. It's about time poor people had a good hard look at themselves and realised what contributing is all about. How will they learn? The best way is to do a stint as ambassador to Italy. "I've noticed Italians seem to understand how important it is to have a good life", Vanstone related to News Corp journalist Joe Aston in Rome at the end of her appointment in 2010. "This is in contrast to what I see in Australia, which is much more materialistic."
Straight talk 101 from the truth train, but is the country ready to listen? Unlikely. It's too caught up with chatter about job insecurity, falling real wages, unpayable medical bills, child poverty and other distractions from la dolce vita. Get real Australia – if you want to live on a higher plane, get a nice deep breath of cost-free kumbaya into you. And grab a few bottles of turps to soak it up over brunch. "Vanstone rarely misses an opportunity to wheel out the homemade liqueurs", noted Aston. "[L]imoncello … orangecello, mandarincello, and a feisty grappa." Don't forget the whine, Signor.
Vanstone knows that corrosive anti-socialite banter can become entrenched in the national psyche and lead to community dysfunction. In the Fairfax piece she rightly points out: "[T]he so-called rich get a pretty rough deal … What about stories of businesses evading their tax or treating workers badly?" Spot on – they're just stories. You know what a synonym for story is? Tale. And a synonym for tale? Myth. Stop myth-making Australia. It only deprives future generations of a living.
Instead, get on your knees and bow to the generous and the humble: "The people you want to hate are the ones who help the people you want to help … [T]he private families and companies that are so generous … generally avoid grandiose publicity." Blessed are the meek Australia. We know the rest of it only too well.
Advertisement
Comments
Write a comment