White Ribbon Day – pictures paint a thousand words
Posted by John, November 28th, 2015 - under Violence against women.
Tags: Domestic violence
Miss Dhu died in police custody. The police are one of the sponsors of White Ribbon Day.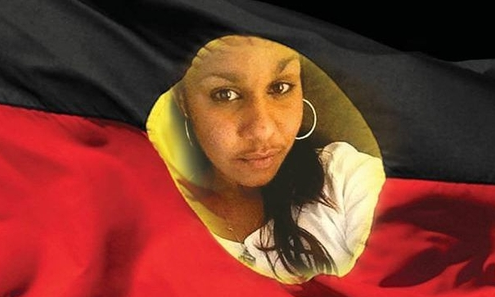 Obama's drone program kills women. Obama says he is opposed to violence against women.
Locking up women and their children to reinforce racism in Australia and unite workers with their capitalist and austerity leaders. Turnbull cries crocodile tears against violence against women.
Asylum seeker Mojgan Shamsalipoor, in better days.  She is now behind the bars of Darwin's Wickham Point immigration detention centre for the crime of being a refugee fleeing a regime that systemically oppresses women.
ASIO locked up and her son without charge for 3 years and quietly released her last week.
The bankruptcy of education camapigns is highlighted by walk a mile in their shoes. Men campaign against violence against women by wearing and reinforcing a symbol of women's oppression
There is also the economic violence against women where for example in Australia men earn on average $27000 a year more than women.
All the while the terrorism against women in the family, in the jails, in the detention centres, in work, continues because it is systemic and can't be addressed by education campaigns.
Advertisement