Malcolm Turnbull, the Panama Papers and tax havens
Posted by John, May 12th, 2016 - under Independent Australia, Malcolm Turnbull, Panama Papers, Tax.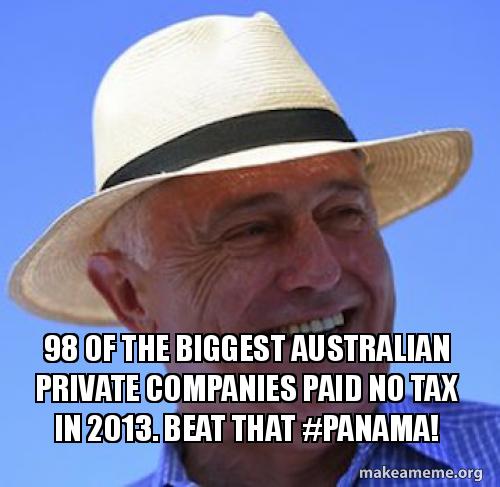 When the rest of the world's leaders moved swiftly to condemn the tax rorts exposed in the Panama Papers, our Prime Minister was curiously silent. Today, we learn that he was one of those named. John Passant in Independent Australia questions just how serious Malcolm Turnbull is on cracking down on tax avoidance.
To read the whole article click here. PM Turnbull named in #Panama Papers
Here by the way is the document, courtesy of the Guardian, about Turnbull's involvement. Looks pretty cut and dried doen't it?
When will Turnbull reveal all about his tax haven use?
Advertisement
Comments
Write a comment