Labor – build a radical mass civil rights movement for marriage equality
Posted by John, August 30th, 2016 - under Marriage equality.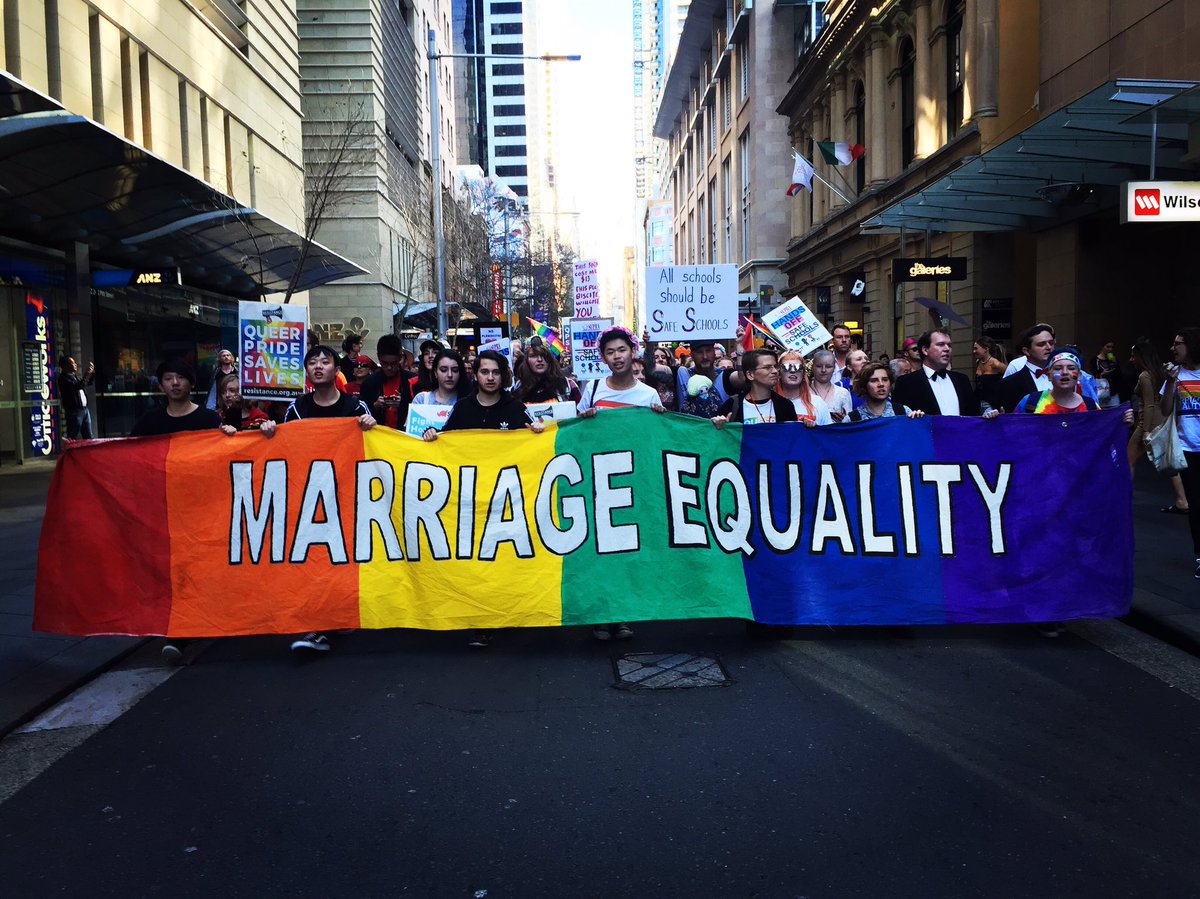 If Labor really wants to win marriage equality then my suggestion is they build and lead a mass, radical, civil rights campaign rather than playing parliamentary games.
When the Government defeats the various private members' bills in the House of Representatives it will be time to begin a campaign that brings in tens and tens of thousands, if not hundreds of thousands, on to the streets.  Labor is the one party that could do this.
Sits in, marches of tens or hundreds of thousands – the ALP could build and lead that.
However, I am pretty sure the last thing Labor will do is mobilise people over a matter of principle and equality.
Yet the history of progress is the history of struggle, on the streets and in the workplaces.
The civil rights movement won many gains. So too did the women's liberation movement. And the anti-Vietnam War campaign.
Mass movements move society. Politicians respond, not lead, on issues like this.
The only reason equal marriage is on the agenda now is because of the activists who have worked and fought tirelessly for it and led protests for it.
Take it to the next level Labor. Call protests. Mobilise your base of members and unions and invite the ten million Australian voters and the millions of young people who support marriage equality to join you.
Tell the government it will no longer be business as usual until gays and lesbians win marriage equality.
Advertisement
Comments