Who 'won' the debate is the wrong question
Posted by John, October 10th, 2016 - under Rape, Sexual abuse, Sexual assault, Sexual harassment.
Tags: Donald Trump, Hillary Clinton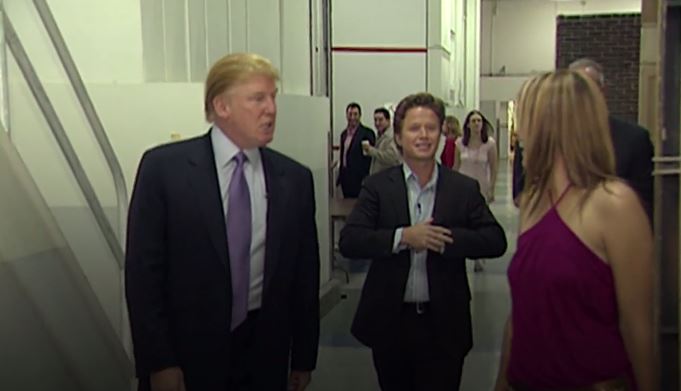 Who won the debate?
Let's be clear. Whoever won, it certainly wasn't American workers. However that answer was as relevant in 1960 as it is today, so really doesn't help us much.
The question about who won is misplaced. It imagines this was a debate.
Of course Trump and Clinton have differences but those differences are minor compared to what they agree on. In essence they agree that US capitalism and imperialism are to continue and must remain strong or be strengthened. Their differences are occasionally over how best to do that.
However whoever wins the election will continue the system whose lifeblood is now the growing inequality of US society and the immiseration of more and more working class Americans (euphemistically labelled middle class in the caring sharing language of the brutal exploiters.)
This debate was between a man who thinks it is OK to sexually assault women and a woman who thinks it is OK to kill foreign women and kids through indiscriminate bombing and military interventions and invasions. When it comes to killing people overseas Trump is a wannabe Secretary Clinton and President Obama.
The question of Trump's 'grab pussy' comments has sparked a debate in some left-wing circles about systemic sexism and whether this sort of talk is natural for all men. It isn't. However, comments from women about their everyday life of verbal and physical abuse has been an eye-opener for me, and for other men. Women I know well talking about how men have grabbed them in a Trump, fondled them, and worse, should force us all to think about the sort of society we live in.
Clearly women are still second class citizens, whether that be reflected in the 50 killed this year in domestic violence attacks by men they know, the 17% gender pay gap, the paucity of women in senior political, business and other roles, the burden of child rearing and house duties falling disproportionately on women etc etc. On and on it goes.
The systemic reasons for this have to do with the role of women in capitalist society as the unpaid labour force raising the next generation of workers on the cheap for capital.
The discussion about Trump's comments misses something else, an aspect of truth that Trump inadvertently revealed. That something else is the power relations that give men like Trump (and Bill Clinton, and Bill Cosby, to name another two off the top of my head) sexual power over women and protection when they exercise that power. Trump captured this when he said:
"Just kiss. I don't even wait. And when you're a star, they let you do it. You can do anything."
When you're a star … Political, business, entertainment stars, in other words powerful men. These men, all men, live in a society which sends messages day in and day out to all of us that women are second class citizens. Some like Trump and Bill Clinton express that power and have the ability to express that power in sexual conquest or in talk that reflects that attitude.
Electing Hillary Clinton won't challenge let alone change the system of oppression or the positions of power that give some powerful men what they think is (and because of their positions of power often is) sexual power over women. Indeed, like Obama before her, as President Hillary Clinton will reinforce the oppressions of capitalism, the oppressions of gender and race on which capitalism has been and is built and reinforced.
Advertisement
Write a comment